Archive for March 8th, 2012
Recently I asked this wrist watch from my sister, so I have a wrist watch to use when I go out. It has been a while since I am not wearing wrist watch at all because my old wrist watch was already broken and I always get fool to glance in my wrist to check the time knowing that I don't wear a watch at all. Good thing my sister gave me her old used wrist watch, I just bough a strap and replaced a battery on it.
Then last Saturday, when I am already contented with the watch I am wearing everyday, when I don't plan to buy another watch at all, then the watch below showed up to me. My friend offered it to me and I felt in love with it right away. As what I have mention to my other blog that I am crazy with blue, well this proved me on thing, I am definitely I am. Anyway, I am not setting the red one aside, I will just match it if I have red shirts to wear.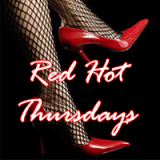 ]]>
My husband's family lives in Florida and so that's our main destination to visit once our papers get approved. We had been planning for this a month ago, in fact we are already checking at Orlandoescape for a hotel to stay in when we are there, it is not that his family is not offering a place for us to stay but with kids in tow, it is best for us to rent a hotel near Disney.
Things To Do In Orlando would be visiting the fairies, Mickey mouse and the like, we don't want to disturb my husband's family when the kids want us to hopped in at Disney early in the morning or everyday, well I don't blame the kids from wanting to see these characters since that is their ultimate dream ever.
But we have to find affordable hotel rates, so we could not visit not only Disney but the Universal Orlando resort and all those theme parks that my husband is telling me about, I am sure with Orlandoescape, we will never go wrong. I could see they are offering free breakfast, free programs for kids and free transportation for all those tourist attractions. If that would happen, that would be the greatest vacation getaway ever with my family, I hope it would be realized soon I couldn't wait.